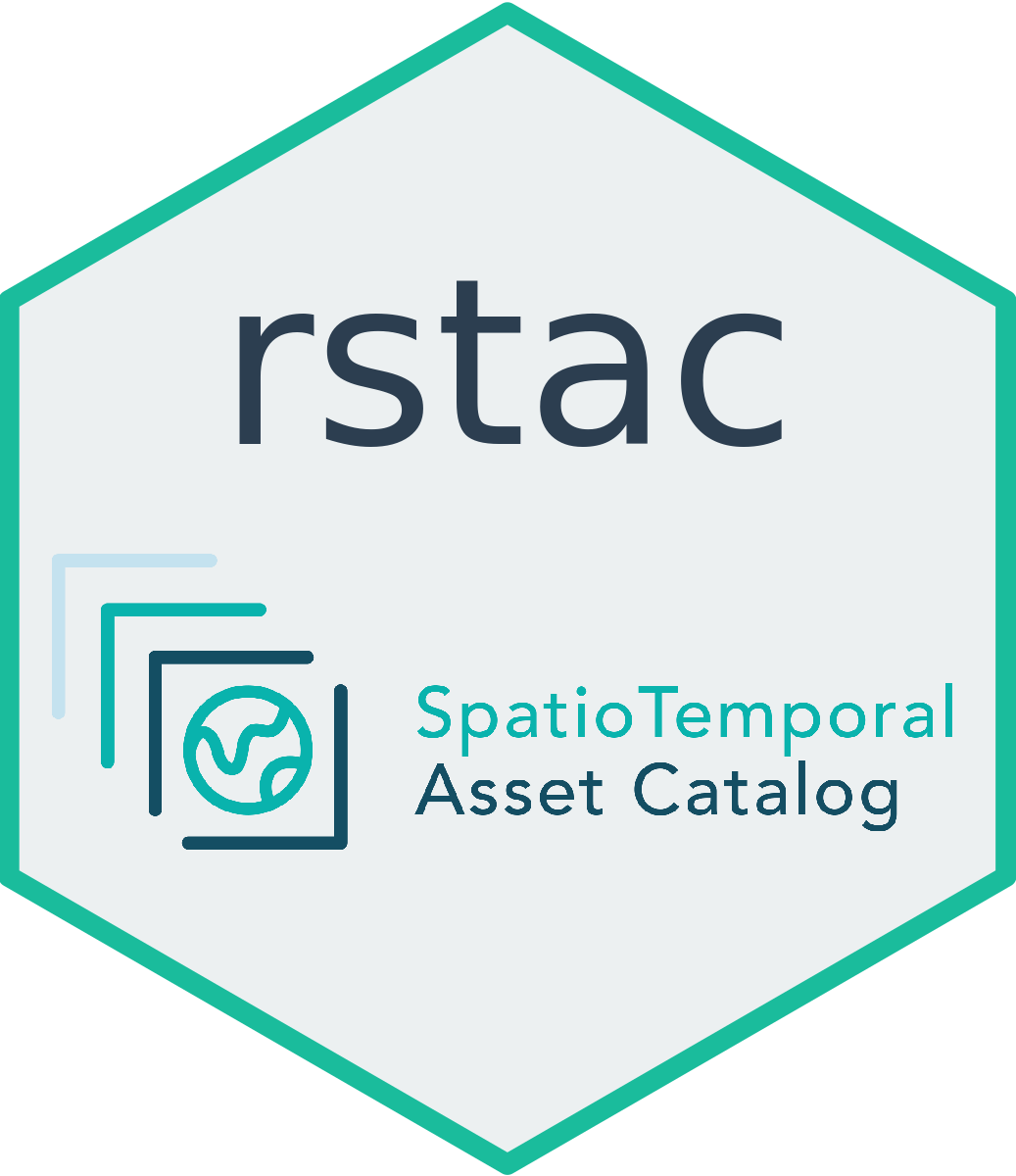 R client library for STAC (rstac)
Source:
R/rstac.R
rstac.Rd
The rstac functions
The rstac package provides two categories of functions: API endpoints and data access and organization.
STAC API endpoints functions
Data access and organization functions
Data types
The package implements the following S3 classes: STACItemCollection, STACItem, STACCatalog, STACCollectionList and STACCollection. These classes are regular lists representing the corresponding JSON STAC objects.
Author
Maintainer: Felipe Carvalho lipecaso@gmail.com
Authors:
Other contributors:
National Institute for Space Research (INPE) [copyright holder]